Prices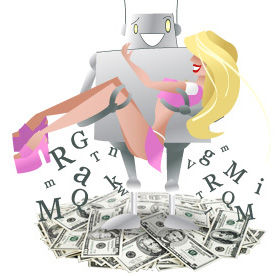 Get A Free Quote
Engine Food provides a Free Price Quote for all text projects before any writing work begins. We do not claim to be the cheapest choice. You can get lower prices from many shoddy third-world writers who will treat your site text like a game of "Mad Libs", use duplicate text from other sites and overuse the word "spicy" routinely. When you decide you want quality text with no headaches delivered on time every time at a fair and reasonable price, we look forward to working with you and exceeding your highest expectations.
Text Length
One factor used to determine a fair price for text work is the length of the text itself. While price per word is a useful measuring device it is not the only thing to consider when determining a fair price for text. As you can see from reading the other sections of this page, many other relevant factors are also considered. By clicking the Free Quote button on this page you can enter the basic facts about your upcoming text project and we will provide you with a free price quote for your consideration.
Interface Used
Unless otherwise stated, all text work is provided via email and in Word document format. Engine Food can provide text for you using any interface you prefer. We do ask that you show us the interface, template or format you would like us to use at the time we are quoting you a price so that we can adjust our pricing accordingly. Simple interfaces can reduce the cost of your project, complex ones can always be handled but may result in an upcharge corresponding to the increased time needed to perform the work.
Project Visibility
Yes, every project that Engine Food performs is held to a very strict quality standard. However, common sense dictates that a Press Release announcing the launch of an entirely new Affiliate Program or a print article planned as the lead story of a major industry magazine will take more time than the 3,008th scene description for a massive adult website members area. For that reason, high profile text work is generally priced higher than low profile text work on a price per word basis.
Recurring Work
Engine Food believes strongly in a 'teamwork' business philosophy. We value our clients and see our role going beyond simply providing text to them. Often we are able to make recommendations during the text process that affect other aspects of a website and lead to greater profits. Recurring customers who hire Engine Food for multiple projects are often given discounted prices as compared to one time clients who need a single task done quickly.
Barter For Services
As a business, our goal is to earn value in return for services rendered. We understand that value comes in many forms and cash is only one of them. Hardlinks, design work, client referrals and wide variety of other resources can be included as partial or full payment for text work. If you wish to discuss these kinds of payment options please contact us for details.
Deadline Flexibility
We specialize in providing text for you to suit your needs whatever they may be. If you are 'stuck' and need work performed immediately let us know and we will assist you. Obviously, work with a more flexible deadline can be scheduled more efficiently and therefore priced lower as well. Engine Food can also provide you with price quotes for a variety of project deadlines so you know what the difference in price would be for getting it done today rather than getting it completed by the end of next week.